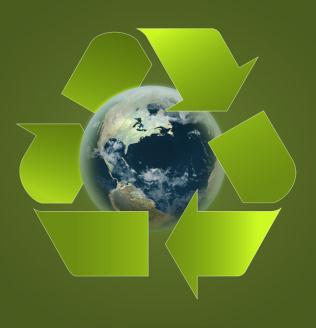 17
2011 REPORT CARD
EPR Canada Report Card Scoring
EPR Canada sent a 10-page questionnaire and guidebook (in both official
languages) to the responsible Minister of the Environment in each province,
territory and the federal government in March 2011. The questionnaire posed
10 weighted questions on EPR policies and programs addressing: achievements
against EPR policy commitments; program targets; transparency and account-
ability; performance measurement and reporting; leadership and innovation;
EPR awareness building; efficiency of decision-making and approval processes
and design for environment/environmental footprint impacts.
Teams of two reviewers scored each submission independently and
prepared a consensus score. The full team then reviewed and reached
consensus on each jurisdiction's results. Review teams discussed the results of
their reviews with each jurisdiction to ensure that there was an understanding
of the score given in specific areas of the survey. Only summary grade scores
Future EPR Report Cards
Based on the reviewers' experience from this process and feedback from submitters, EPR
Canada plans to modify next year's questionnaire to clarify questions and to solicit
more information on EPR program key performance indicators and diversion
Over time, EPR Canada intends to report on jurisdictions' follow
through on their stated intentions regarding EPR program regulation,
implementation and the CAP. At present, there is no national
reporting on such commitments. In addition, the waste diversion
and environmental performance of programs will be seen as areas
of increasing importance in jurisdiction rankings. EPR Canada
hopes that reporting on EPR program commitments and looking at
program achievements will highlight not only best policy and regulatory
frameworks, but best program practices, as well.
Appendix A